2013 Conference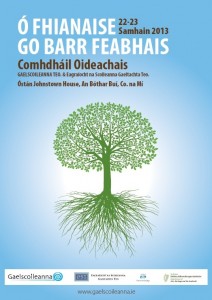 2013 Annual Conference and Celebrating 40 Years of the Organisation!
We had a great opportunity for celebration this year at the Annual Conference as Gaelscoileanna Teo. marked its 40th year. We are delighted to announce that the President of Ireland, Michael D. Higgins, attended.
The conference took place the 22nd and 23rd November 2013 in the Johnstown House Hotel in Enfield, Co, Meath. 'From Evidence to Excellence' was the theme for this year's event.
The organisation's annual report, notes from the workshops and conference lecture are on the Irish language version of this page.