New Schools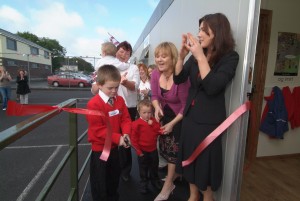 Gaelscoileanna Teo. works with communities and various patron organisations to establish new Irish-medium schools, both in areas designated for the development of new schools by the Department of Education & Skills and in other areas where the community has determined a demand for Irish-medium education. The success of any application for the recognition of a new school depends on community support and expressions of interest from parents. Help with campaigns to establish new schools is always welcome, and every support is provided to the volunteer committees working to establish schools in their local communities.
Gaelscoileanna Teo.'s vision is that high-quality Irish-medium immersion education would be available to every parents and guardian who wants it for their child. If you're interested in helping to make this a reality, you'll find information on current campaigns through the links below.
Campaigns for new primary schools
Campaigns for new post-primary schools
Ballincollig, Cork

North Kildare

Conamara

Sligo

North Cork City
You'll find more information on the Department of Education & Skills' process for the establishment of new schools here.
Information on the assistance Gaelscoileanna Teo. provides to school founding committees is available here.