October 29, 2013
WE HAVE known for some time about general plans to modernise and update the Junior Certificate syllabus.
But today we find out in more detail about some exciting things that will be involved. Included in a number of new short courses for students will be opportunities to get recognition for achievements in sport, computers and socially useful things like promoting community mental health. As our education editor writes in this newspaper today, these developments will for the first time ever give 15- and 16-year-olds a chance to show what they can do outside of the examination hall. The plans appear to be innovative efforts to promote practical life-skills and help advance self-reliance and the ability to think and solve problems.
The old-style examinations have for long promoted a practice in too many schools described as 'teaching to the test'. In that culture, the most important item in a student's schoolbag has been the 'past papers', which shape far too much of what happens in the classroom. The plans are being developed by the National Council for Curriculum and Assessment and other equally exciting plans are also currently being finessed. These include the prospect of Chinese, electronic media literacy, the performing arts and care for animals. The core subjects of mathematics, English and Irish will be retained. But the traditional Junior Certificate examination every June will over time become a thing of the past with a move to continuous assessment again complementing an emphasis on on-going learning rather than preparing for an examination ordeal.
We are heartened that there will be an emphasis on cultivating literacy and numeracy skills. We applaud news that there will be a focus on cultivating computer literacy as in many ways people who are deprived of such skills are becoming the new illiterates of our society. The changes will bring challenges and practical difficulties for school principals, teachers, pupils and parents. Teacher training and liaison with parents will be very important elements in a smooth transition to the new syllabus. Currently, moves to phase in the new Junior Certificate face a blockage due to industrial action by the secondary teachers' union, ASTI. But it is to be hoped that this matter can be overcome. It will be a particular challenge for the Department of Education to oversee the management of a considerable change in thinking and practice.
www.independent.ie
October 29, 2013
Pupils from St. Mary's Limavady have entered teams in the Irish Language quiz, Gael Linn, and have been successfully placed in the top positions.
This year has been no different for the school, with one of the school entry's achieving runner up in the competition. Pupils from across Derry attended the recent Gael Linn Quiz held in the White Horse Hotel. The quiz, which is organised by Gael Linn, takes place each year and encourages the use of the Irish Language. "The annual quiz forms one of many activities organised by Gael Linn with the main aim of fostering and promoting the Irish language and its heritage throughout Ireland as a living language and as an expression of identity," said Principal Mary McCloskey. Year 10 pupils, Cody O' Doherty, Grainne Mullan, Ciara Mc Colgan and Caoimhinn Campbell were delighted to take the prize.
Head of Modern Languages at the school, Miss Cairns said: "I am so very proud of the team on their achievement and it is events such as these that allows pupils to see the practical application of their skills when studying a language." The school recently held its Primary 7 Enrolment Day, and was packed with Primary 7 pupils and their parents as they enrolled for September 2014. Speaking to parents, Principal McCloskey said: "Times are changing in the world of education and as parents they now have decisions to make regarding which school their child would attend for the next seven years. All our schools are now unilateral, open to pupils of all abilities but we feel St Mary's should be your number one choice." She added: "First and foremost St Mary's is a Catholic school. This is evidenced in our attention to Masses, confessions and other religious observances. As as a school community treat each other with respect and the care that it given to our pupils to enable them to achieve to their highest potential. At St Mary's we are about much more than exam results. We encourage our pupils to perform at all levels and in all activities. Any parent can be confident if their child gains a place in St Mary's they will be well cared for; that their child will gain the knowledge and skills to take their place in today's world."
www.derryjournal.com
October 29, 2013
Why do we have such a problem with modern languages?
The European Council warned: 'The main challenge for Ireland is to move away from an official but lame bilingualism' Next month the Long Room at Trinity College Dublin will be home to a Babel of tongues as the many language-interest groups in Ireland come together to form a new advocacy movement for language learning.
Ireland is well behind other nations when it comes to languages, and we have no official language policy, beyond Irish, around which a movement for progress could coalesce. Modern languages are not compulsory at any stage of Irish schooling. Last year's budget saw the abolition of the Modern Languages in Primary Schools Initiative (MLPSI); our first foray into early-language learning never made it past the pilot stage. Hence the One Voice for Languages movement. "We have seen what can happen when there is State support for a subject," says Kristin Brogan, a founder of One Voice and a lecturer in German, intercultural communication and EU projects at the Institute of Technology Tralee. "There has been a huge emphasis on science and technology over the past few years, and it has paid off in terms of uptake at postprimary and third level."
Brogan and the One Voice group want to light a similar fire under language learning, but, she admits, there are obstacles unique to Ireland. "There is a tendency to assume English is enough, that we don't need other languages. However, in Europe, the English language is like the European Computer Driving Licence. Everyone has it. Irish people competing for jobs in Europe are up against applicants with English, their own native language and often a third language as well."
The National Council for Curriculum and Assessment is moving towards an integrated language curriculum at primary level, but the focus will be on English and Irish, with some element of language-skill learning. This, the NCCA hopes, will "establish a sound foundation for the learning of a foreign language in postprimary school. An integrated language curriculum would enable teachers to achieve learning efficiencies by explicitly drawing children's attention to similarities and differences between their languages".
But any hope that French, Spanish or German might find its way back into primary schools, where children are at the optimum age for new language acquisition, has been definitively extinguished. "The decision to end the MLPSI was made in the context of a very challenging budgetary environment, where difficult decisions had to be taken," a spokesperson for the Department of Education told the Irish Times. "The programme ended in June 2012, and there are no plans to revisit this decision." Irish-language lobby Irish is the second challenge to modern-language learning in Ireland. Irish-language groups will form part of One Voice, but the native tongue occupies a unique position that sets it apart from other languages in the Irish context. "We don't want to put down Irish," says Brogan. "It's a can of worms nobody wants to open."
In theory, the learning of Irish should complement further language acquisition, but in reality, for Ireland, it doesn't. Before the abolition of the MLPSI, just 3 per cent of Irish primary-school children were learning a modern language, compared to an EU average of 79 per cent. Roughly two-thirds of Irish postprimary students take a modern language. In the UK it is compulsory until the age of 16. By third level, uptake here has dropped again, to around 3 per cent. A 2012 European Commission report revealed that only in Britain, Portugal, Italy and Hungary can fewer adults hold a conversation in an additional language. In Ireland, 40 per cent have a second language, but that includes those who can speak Irish. This compares with a 54 per cent EU average, but the figure is more than 90 per cent in the Netherlands and Sweden.
Brogan admits educationalists will not be able to force the Government's hand on a modern-languages policy. The language of money is the only one that's ever heard, and there is no shortage of companies highlighting the language deficit here. Apple, eBay, Facebook, Google, LinkedIn, Oracle, PayPal and Dropbox have their Europe, Middle East and Africa headquarters here, and are all recruiting outside Ireland to fill their language needs. Amazon, IBM and Twitter have headquartered their European operations here. Currently, there are 2,000 vacancies for speakers of German in Dublin, and companies are starting to move some of their departments to eastern Europe, where they can find appropriate language skills.
This is a measurable loss to the Irish economy. What is harder to quantify is the potential growth Ireland is missing out on. Tony Donoghue of Ibec believes that Irish SMEs, particularly export companies, are the biggest losers. "The tendency among many Irish exporters is to avoid markets where language is a barrier. If we had more speakers of German, French and Spanish working in our SMEs it could open up so many doors. Over 75 per cent of the world's population do not speak English, and only 9 per cent speak English as their first language. If we neglect to ensure adequate availability of foreign language skills in Ireland, the opportunities of this global market for our indigenous exporting companies will not be realised."
Six year years ago the European Council's language-policy division warned: "The main challenge for Ireland is to move away from 'an official but lame bilingualism' to become a truly multilingual society, where the ability to learn and use two and more languages is taken for granted and fostered at every stage of the education system and through lifelong education." Mickael Lenglet of the Alliance Française says that although there is more to gain from language learning than boosted job prospects, the Irish will not be at the races at all if we don't catch up in this area. "Ireland is the only European country not to have compulsory teaching of a foreign language in primary school. Being bilingual in business is normal; a third language will soon be unavoidable. How can Irish people meet the expectations abroad, or in the Irish market, if their knowledge of foreign languages is behind the rest of Europe?"
www.irishtimes.com
October 25, 2013
October 24, 2013
October 24, 2013
October 24, 2013
You can download free Hallowe'en posters from An Ionad Buail Isteach (images below). Hard copies can be ordered by sending an email to ionadbuailisteach@gmail.com.
2 for Hallowe'en
4 for Christmas
Have a happy Hallowe'en!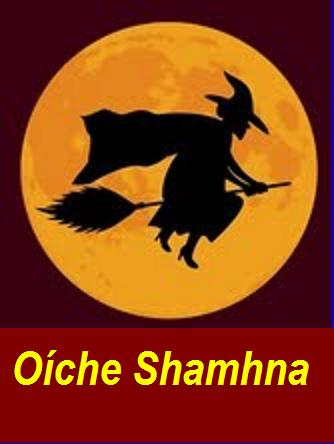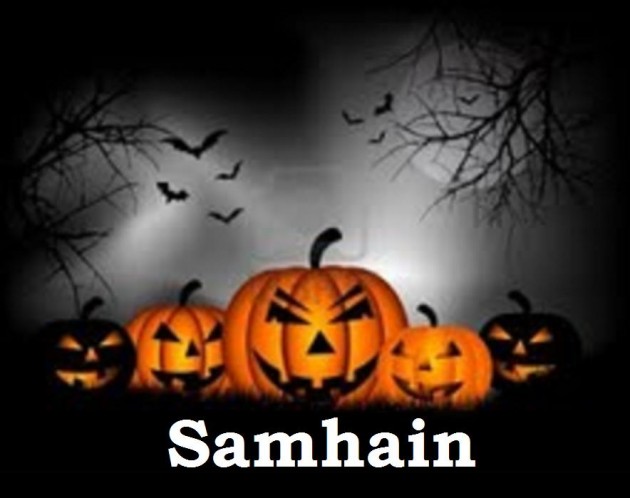 October 23, 2013
October 23, 2013
October 23, 2013