October 31, 2017
October 27, 2017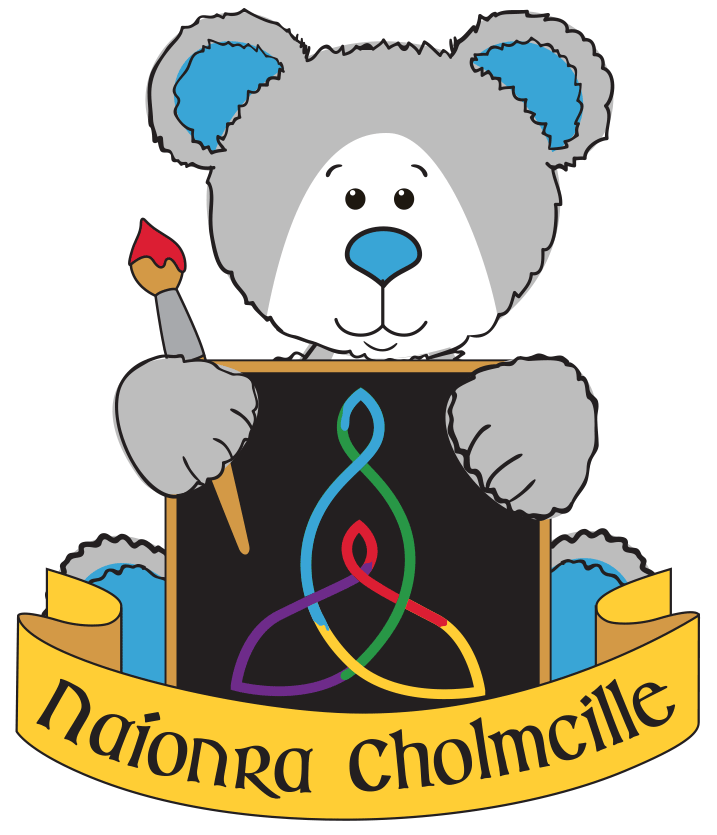 Naíonra Cholmcille is looking for an Additional Assistanat as approved by AIM
15 hours per week
Starting immediately (pending Garda vetting) untill 29 June 2018
Requirements: 
An Approved qualification for the role Fetac Level 5, or 6 in Early Childhood Care and Education
Experience working in a Childcare setting.
Good organisational and team work skills.
Good Oral Irish Communicaton Skills.
A good understanding of Aistear, Siolta and Early Learning Curriculums.
Please forward CVs to naionracholmcille@gmail.com before 17th November, 2017.
October 27, 2017
October 26, 2017
October 24, 2017
October 24, 2017
October 24, 2017
October 24, 2017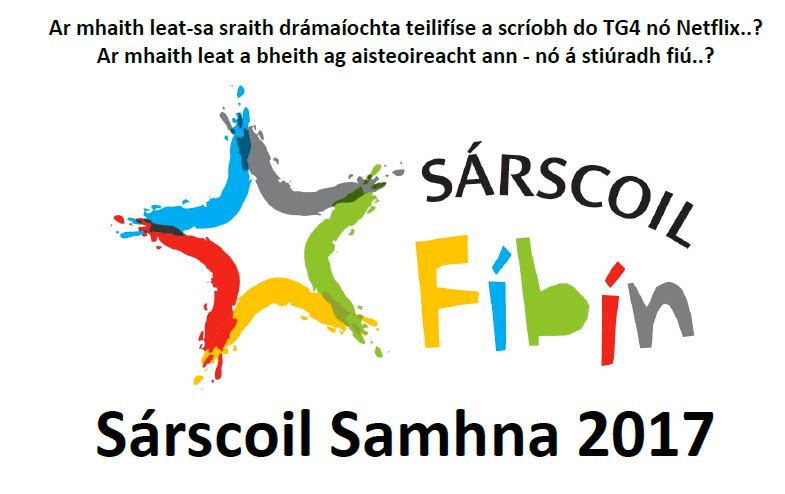 Tapaigh do dheis anois le linn na hIdirbhliana chun dianchúrsa seachtaine a dhéanamh leis an Scríbhneoir agus Stiúrthóir drámaíochta aitheanta Darach Mac Con Iomaire ar an gCeathrú Rua i gcroílár Chonamara áit a mbeidh deis agat bualadh le scríbhneoirí agus aisteoirí óga eile ó ar fud na tíre i bhfóram fuinniúil, spraoiúil agus spreagúil. Tá an Sárscoil speisialta seo dírithe ar dhaltaí Idirbhliana a bhfuil suim ar leith acu i gcúrsaí drámaíochta stáitse nó teilifíse agus a bhfuil fonn orthu taithí agus léargas ghairmiúil a fháil ar cé mar a fheidhmíonn an earnáil seo agus iad ag forbairt a gcuid scileanna aisteoireachta, scríbhneoireachta agus cruthaitheachta.
Beidh dhá dhianchúrsa ar bun i mí na Samhna 2017:
Cúrsa A: Dé Luain 20 go hAoine 24 Samhain.
Cúrsa B: Dé Luain 27 go hAoine 1 Nollaig.
Costas €350 atá ar an gcúrsa a chlúdaíonn lóistín, bia agus costas an chúrsa féin.
Is ar bhonn éisteachta a roghnófar na rannpháirtithe agus ní thabharfar ach cuireadh do 25 dalta ó ar fud na tíre freastal ar na cúrsaí seo. Ní féidir ach le beirt ó aon scoil amháin freastal ar an gcúrsa céanna. Tá taithí ar leith ag Darach Mac Con Iomaire a bheith i mbun ceardlanna drámaíochta le daoine óga agus tá sé aitheanta de bharr a chuid fuinnimhe agus an spreagadh a thugann sé do dhaoine. Is é a scríobh agus a stiúraigh an tsraith drámaíochta teilifíse Corp+Anam a ghnóthaigh dhá ghradam IFTA agus iliomad gradaim Oireachtais agus Ceilteach.
Más spéis leat a bheith páirteach sa Sárscoil Samhna seo, déan teagmháil le Fíbín  @ 087 2995452 nó www.fibin.com
October 24, 2017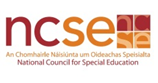 The application forms for schools to request a Review of their Special Education Teacher Allocation are now available on www.ncse.ie
Íoslódáil anseo/Download here:
Primary Schools Review Application
Post Primary Schools Review Application
October 20, 2017
A gripping story of revenge and forgiveness.
In 1847 the Famine-ship Star of the Sea sets sail for New York.  Among the passengers are those with secrets to hide – a silent maidservant, a ruined landlord, and an infamous murderer.
Suite i gConamara, i Londain agus ar long an Ghorta Mhóir, pléann Star of the Sea ceisteanna teanga, talún agus cultúir.
Blending language, song, movement and imagery, this exciting and inventive production by award-winning Moonfish Theatre brings Joseph O'Connor's epic novel to the stage as part of their national tour.
Díoladh amach Star of the Sea nuair a léiríú don chéad uair é le linn Féile Idirnáisiúnta Ealaíne na Gaillimhe 2014, mar chomhléirú leis an dTaibhdhearc. Ná caill an seans an dráma spreagúil seo a fheiceáil!
Accessible to non-Irish speakers.
Tuesday to Thursday, 7 – 9 November inclusive.  If you'd like more information on the show – please visit the show website here.  The Everyman is the only venue in Munster to feature on the Irish leg of the tour!  Special student ticket price of just €9!