August 31, 2016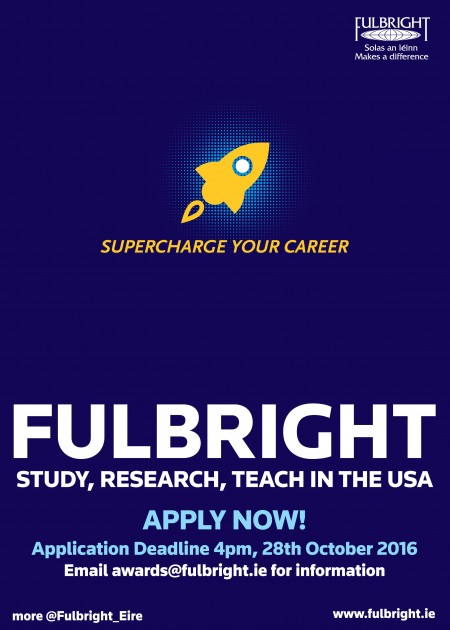 Fulbright Irish Awards provide grants for postgraduate students, researchers, lecturers and professionals across all disciplines, to study, research or teach / lecture in the USA. The application deadline is 4pm, 28th October 2016.
To find out more, visit the Fulbright Irish Awards page. Interested candidates should review the eligibility criteria & award categories on our website, then contact awards@fulbright.ie for the 2017-2018 Award application guidelines & the link to the online application.
 Further information:
Fulbright will host a Webinar giving an overview of the Awards on offer at 1pm on Tuesday 13th September 2016. To register, email emma.loughney@fulbright.ie by 3pm on 12th September
Fulbright Ireland Ambassadors are available to give on-campus support, find details for the Ambassador on your campus here
Fulbright Award Managers can be reached at awards@fulbright.ie or by phone on +353 1 660 7670 to answer queries
August 31, 2016
August 31, 2016
August 30, 2016
August 30, 2016
August 29, 2016
August 29, 2016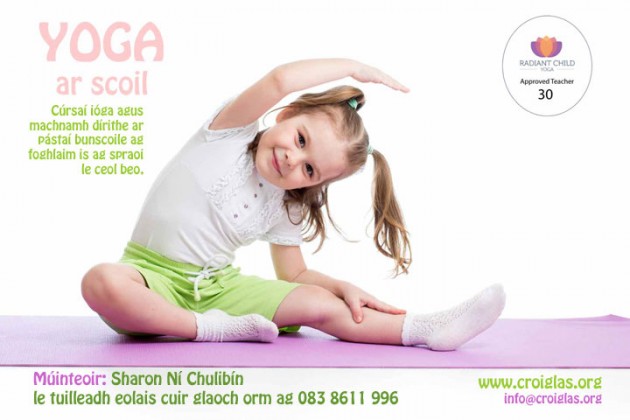 August 29, 2016
August 26, 2016

Please find attached advanced information sheets on new titles from Cois Life. These books will be published on 15 September but are already available from our distributors, Áis. An Tearmann is the new thriller from journalist and writer Alex Hijmans, set in Brazil, where the author is himself based – it's a real page-turner with quite a twist of an ending! Cinnlínte: Saol an Iriseora is Deaglán de Bréadún's account of some of the most interesting passages of his professional life, from the Good Friday Agreement to the Kurdish refugee crisis.
2016 AIS_Eng-Gae_Cinnlínte_saol-an-iriseora
August 26, 2016