December 7, 2016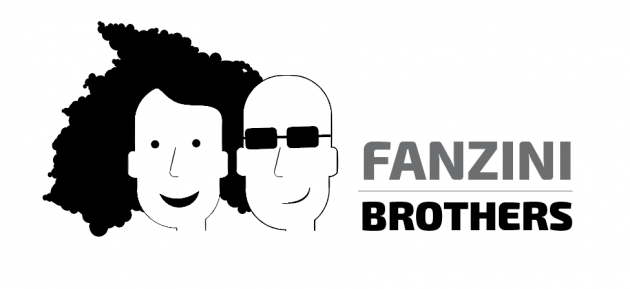 Bailigí timpeall, bailigí uilig is beidh béaloscailteach nuair a fheiceann sibh na héachtanna do-chreidthe a bhfuil na deartháireacha seo as Chiaraí –cibé áit eile! -sásta tabhairt faoi. An bhfuil siad amaideach nó chalma thar aon chreidiúint? Is cuma cé acu í ndáirire mar go gcuireann siad seó sorcas iontach greannmhar is fíor craiceáilte í láthair d'óg is aosta.
Tá na bráthaire Fanzini ag súil go mór go mbéimíd leat i rith seachtain na gaeilge. Tá laochanna an sorcas Gaelach agus greann seo réidh le ár taispeantas do chreidthe a dhéanamh i do scoil. Bígí reidh le briseadh síos le gáire. Seol teachtaireacht chugainn chun níos mó eolas a fháil uainn.
Níos mó eolais ag: http://fanzini.ie/fanzini-brothers/ 
Ríomhphost: info@fanzini.ie
Guthán: 087-997 8146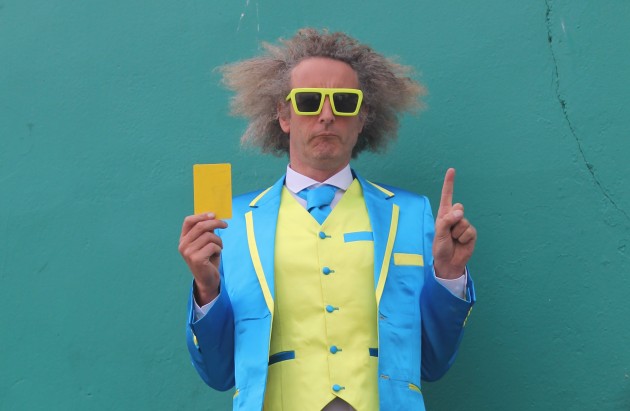 December 7, 2016
December 7, 2016
Education Minister Peter Weir has rejected proposals to set up an Irish Medium Unit at St Brigid's College in the Carnhill area of Derry.
In reaching his decision, Mr Weir said he was "mindful" of his statutory duties towards Irish medium education.
He also said he was concerned at the "detrimental impact" such a proposal would have on existing Irish medium provision at Gaelcholaiste Dhoire which would threaten the long term sustainability of the school.
Mr Weir added: "Effective Area Planning of Irish medium provision requires development proposals to be brought forward in a co-ordinated and strategic manner that take full account of all relevant considerations.
"Unfortunately, this has not happened in this instance, with the resultant fragmented approach to the planning of Irish medium provision in the area."
Mr Weir added while he recognised there was a potential for growth in the sector, a "robust case" must be presented, producing a "sustainable and viable solution" for the provision of post-primary Irish medium education to children in Derry and the surrounding area.
He concluded: "This area solution should be consistent with strategic priorities for action set out in the draft EA Area Plan for 2017-2020 'Providing Pathways' which is open for public consultation until 12 December 2016."
December 6, 2016
Benefits of bilingual education include enhanced creative and divergent thinking
One distinctive feature of the annually published schools data set is the proportion of Irish language schools that consistently rank prominently at the upper end of the tables.
This year, for example, three Irish-medium schools feature in the top 10 list of all secondary schools. Galway's Coláiste na Coiribe comes at the very top of the list as the school with the highest rate of students progressing to third level.
Coláiste Íde, Dingle, is ninth in the list while Coláiste Eoin, Stillorgan, comes in at 10th. Add Laurel Hill Coláiste FCJ and four of the top 10 schools listed as non-fee paying schools also happen to be Irish-medium schools.
This apparent overrepresentation of Irish-medium schools in the feeder schools list seems to be out of kilter with their overall number. Of the 735 secondary schools registered with the Department of Education in 2016, just 48 are fully Irish-medium.
So why this overrepresentation? The benefits of bilingual education are well-documented and are clearly not lost on parents, many of whom are increasingly choosing this option for their children.
Decades of applied educational and linguistic research have deepened our understanding of the benefits of bilingualism and bilingual education. Bilinguals have been shown to be more flexible in their thinking and more adept at thinking about how they use language to make themselves understood. Bilingual speakers have also been shown to be more effective at creative and divergent thinking.
A 2011 study published by the University of Limerick found that learning mathematics through the medium of Irish at primary level may enhance long-term mathematical understanding and attainment in English-medium second-level education.
In 2014, a study of 18,000 Spanish-speaking students carried out by Stanford University in the San Francisco area found that students in classrooms taught in two languages not only catch up with their English immersion counterparts but eventually surpass them both academically and linguistically.
Literacy in the first language makes learning second and subsequent languages much easier. In Ireland, where English is the dominant societal language, interest in bilingual education continues to grow, as evidenced by a rise in enrolment at Irish language schools.
According to the latest data from the Department of Education and Skills, 24,668 students were registered as receiving their education through Irish at secondary level in 2015/2016.
This is an increase of 900 students on the 23,768 registered in the previous academic year.
Increasing interest
This increasing interest has also been recorded in wider society. Census data shows almost 1.66 million people, aged three years and over, were able to speak Irish in 2006 compared with 1.57 million in 2002. According to Census 2011, the number of people who declared they can speak Irish increased by 7.1 per cent since 2006.
Despite this growth in interest, the Irish language education sector faces barriers that are unique to it in the context of the wider education sector.
About 8 per cent of primary schools now teach through the medium of Irish while secondary schools that teach in Irish account for about 6 per cent.
Campaigners have long argued the school selection process is skewed against those who wish to make a case for new Irish-medium post-primary schools on the basis that they cannot numerically compete with English-language schools in strictly-defined catchment areas.
Caoimhín Ó hEaghra, general secretary of the Irish language patron an Foras Pátrúnachta says the biggest obstacle faced by the sector "is addressing the demand that we have for this type of education".
"All parents want to provide their children with the best possible education. There is an increased understanding amongst parents that Irish-medium education provides children with academic, cognitive and social benefits that are unparalleled. These benefits coupled with students who become fluent as Gaeilge makes it a very attractive option," he says.
Of the top 10 non fee-paying schools whose students progress to third-level education, four are Gaelcholáistí or Irish language schools. They are the aforementioned Coláiste na Coiribe in Galway, Coláiste Íde in Co Kerry, Coláiste Eoin in Co Dublin and Laurel Hill Coláiste FCJ in Limerick.
http://www.irishtimes.com/news/education/irish-medium-secondary-schooling-is-increasingly-popular-1.2893861
December 6, 2016
The Minister of State at the Department of Arts, Heritage, Regional, Rural and Gaeltacht Affairs, Seán Kyne has announced today that he has published a notice in relation to the Gaeltacht Language Planning Area for Donegal.
The Minister of State said: "This notice officially commences the language planning process in this area. This means that 23 notices have been made to date with only three remaining. This is another step forward in the implementation of the language planning process in the Gaeltacht."
A period of up to two months from (November 25, 2016) is afforded to organisations to apply to Údarás na Gaeltachta to be selected for the planning and implementation of a language plan in the area concerned. This means that organisations will have until January 25, 2017 to submit applications to Údarás na Gaeltachta.
A period of up to two years will be given from the date on which Údarás na Gaeltachta selects the organisation to submit a language plan to the Department for assessment in line with the prescribed language planning criteria.
Following that, the organisation will have a period of seven years to implement the language plan with assistance from Údarás na Gaeltachta. The Department will periodically review the implementation of the plan during that seven year period.
December 6, 2016
A PLANNING application for a €1.5 million new school in Skibbereen has been lodged with Cork County Council by the board of Gaelscoil Dr Uí Shúilleabháin.
The application is to provide a new gaelscoil that will have four classrooms, a general purpose hall, a library, resource room and a learning support centre, as well as a modern outdoor play area and a ball court.
Early in 2015, the Cork Education and Training Board transferred ownership of a site in the grounds of Rossa College – a former football pitch – to the Department of Education's building unit.
The project then went to the design stage and on Wednesday, the principal of Gaelscoil Dr Uí Shúilleabháin, Aisling Ní Néill, confirmed to The Southern Star that the board of management has applied for planning permission.
If permission is granted within the next three months, the principal said, construction could commence early in the New Year.
'We are delighted that the project is progressing and that we are closer to getting a modern educational facility for our 60 students,' she said.
'A new school will attract new students,' added Ms Ní Néill, who confirmed that they are already receiving enrolments for 2017.
At present, the 60 pupils at the school are accommodated in a crowded pre-fab building.
December 6, 2016
Fianna Fáil TD Charlie McConalogue has called on the Minister for Education to prioritise the building of a new three school campus in Buncrana as a matter of urgency.
The project has been in the pipeline for years but there hasn't been much progression on the plans to construct a new campus for three Buncrana schools, according to McConalogue.
The proposed Crana College campus will be home to Crana College secondary school, which has more than 500 students; Buncrana Gaelscoil, which was established in 1999; and Coláiste Chineál Eoghain, which is the only second level Gaelscoil in Donegal and is housed in Tullyarvan Mill.
"Students in Crana College are currently been taught in prefabs, while Buncrana Gaelscoil, which has more than 180 students, is using Buncrana Youth Club, as its school building. The pace at which this process is proceeding is completely unacceptable," said McConalogue.
"I raised this issue on the floor of the Dáil this time last year and the then Minister Jan O'Sullivan claimed that a site for the campus had been identified. However, last week Minister Richard Bruton confirmed to me that although a preferred site had been selected and that the Department has been engaging with the landowner, no agreement has been reached. He also revealed that the Department has engaged with other landowners in respect of a second site as an alternative option," said the TD.
" It has taken years for the project to reach this stage; in fact some of the children who are in these schools will have left by the time the new campus is built. This is an extremely important project and it is imperative that it is moved to the design and construction phase as quickly as possible," concluded Deputy McConalogue.
December 5, 2016
The largest patron of Irish medium schools in the country, An Foras Pátrúnachta, has today (05.12.16) announced its intention to submit an application for patronage of four new schools in Cork and Dublin.
The campaign is well underway to establish multi-denominational Irish speaking primary schools in the following areas: Ballincollig, Co. Cork (opening September 2017); Dun Laoghaire, Co. Dublin (opening September 2017); Navan Road West, Dublin (opening September 2017) and in Dublin 2, 4 & 6 (opening September 2018).
Following Minister for Education and Skills, Richard Bruton TD's announcement last week, patrons will be invited to submit their application for new primary schools in Dublin and Cork by Friday 6th January 2017. An Foras Pátrúnachta will be applying to the Department of Education and Skills for the four schools to be designated as multi-denominational Irish-medium schools.
Commenting today, Caoimhín Ó hEaghra, General Secretary of An Foras Pátrúnachta said: "This is a fantastic opportunity to provide excellent education and diversity of choice to communities in Cork and Dublin. We are the largest patron of Irish-medium schools at both primary and secondary level in Ireland, and our schools are open to all children, offering a range of spiritual ethos.
"Our aim is to provide an excellent education through the Irish language to every child in Ireland who wants it. We already know that there is huge demand for Irish-medium education in these areas, with hundreds of children turned away every year from Gaeilscoileanna in certain catchments due to capacity issues. We are calling on all parents to register their interest today to ensure your choice and your voice is heard."
The patron opened its 69th school earlier this year in South Dublin, and is now educating 15,000 students per annum. Schools under the patronage of An Foras Pátrúnachta are located in 22 counties around Ireland.
Caoimhín Ó hEaghra continued: "We meet families around the country on a day-to-day basis who are telling us that they want to provide their children with the extra benefits that Gaelscoileanna provide.
"Our schools follow the immersion education model, which helps pupils to become fluent in the language naturally by giving them daily experience of an Irish-speaking environment.
"The benefits of an education through the medium of Irish and bilingual schooling are well documented – students perform better academically, find it easier to learn a third and fourth language and also recent research indicates that students learning through Irish are achieving higher scores in English and Maths. Simply put – immersion education is excellent education."
Interested parents are asked to register their interest at http://www.gaelscoileanna.ie/scoileanna-nua/. The closing date for submitting applications, including evidence of parental preference, is Friday 6th January 2017.
December 5, 2016
Children can now develop their Irish language and computer coding skills at the same time, thanks to an American professor's love of the language.
Computer science professor Kevin Scannell, from St Louis University in Missouri, has translated 20 hours worth of coding material into Irish for Hour of Code 2016.
Hour of Code is an annual global initiative designed to encourage young people to learn computer coding in hour-long sessions.
The focus is on making coding fun through the use of popular games like Minecraft, as well as films such as 'Star Wars' and 'Frozen'.
This year marks the third year the event has been run in Ireland since it was taken up by digital learning movement, Excited.
The movement was co-founded in 2014 by Fine Gael TD Ciaran Cannon.
Mr Cannon took on the Hour of Code initiative after meeting its founder at the Web Summit three years ago, where he was asked to promote it in Ireland.
The event has been a huge success since it first came to Ireland, but this year marks the first time that coding lessons will be available online through the Irish language.
Prof Scannell kickstarted the initiative as he loves the language and believes children should be able to access coding lessons in their mother tongue.
While the whole website is not accessible in Irish, 20 hours' worth of learning material are now.
The Hour of Code, which is being run as a part of Computer Science week, begins today and will be run through schools and coding clubs around the country.
Children will take part in hour-long coding sessions designed to demystify code and help them learn the basics.
Mr Cannon says children should learn computer coding to understand how technology works.
"All children should at least have a basic understanding of how technology works and should be able to understand that they can create their own technology rather than using other people's technology," he said. "In order to be powerful shapers of their own futures, they need to have these skills in a basic fashion."
Mr Cannon also hopes the availability of the lessons in the Irish language will help to make learning the language fun.
"It normalises the use of the language in a very modern context," he said.
The Galway East TD hopes the use of modern games will help to make both coding and the Irish language interesting and entertaining for a young audience.
"If you can take something as digitally contemporary as Minecraft and 'Star Wars', and you can access it through the Irish language, that gives it a whole new relevance for a new generation," he told the Irish Independent.
Over 180 countries take part in the Hour of Code, with 135,301 events taking place worldwide. See hourofcode.com/ie for more details.
December 5, 2016
The Minister for Education and Skills, Richard Bruton, T.D., has today invited school patron bodies/prospective school patron bodies to apply for the patronage of four new primary schools due to be established in September 2017 and September 2018.
Today's invitation follows on from the announcement in November 2015 of a major programme of capital investment in schools which includes the establishment of these four new primary schools in order to meet increasing demographic demand.
Three of the schools are due to open in September 2017 and will serve the following areas:
Ballincollig, Co Cork
Dun Laoghaire, Co Dublin
Pelletstown, Dublin 7
The remaining school is due to open in September 2018 and will serve the following school planning areas:
Dublin South City Centre (Dublin 2, 4 and 6)
Inviting applications from interested patrons/prospective patrons today, Minister Bruton said "the basic aim of this Government is to use our economic success to create a fair and compassionate society. In few areas is there as much capacity to deliver on this as in education. As part of this, we are determined to provide more choice for parents. As a country we are experiencing a significant, ongoing, increase in our school-going population. The establishment of these new schools forms an essential part of plans to ensure that sufficient new school places are in place to cater for the growing cohort of pupils at post-primary level over the coming years. Additional places will also continue to be provided by extending existing provision, as included in the Six Year Programme of Capital Investment in Schools 2016-2021. Parental demand is one of the key considerations in deciding on the patronage of these four new primary schools and I urge patrons to engage with parents in the relevant school planning areas in this regard."
The schools will be established in line with the requirements and criteria for the patronage of new schools. These requirements and criteria are published on the Department's website and will also be provided to prospective applicants. Applicants must confirm they will comply with each of the requirements and criteria in order for their application to be processed. Parental preferences from parents of children living in the areas to be served by the schools, along with the extent of diversity in the areas, will be key factors in deciding on the patronage of each school. In this regard, patron applicants are reminded that only valid parental preferences from the areas to be served by the schools will be taken into account. As part of the process, parents have an opportunity to express their preference for their preferred patron body and also to express their preference for their child to be educated through the medium of Irish or of English. Patron applicants are also reminded that the code of conduct is mandatory.
Invitation to apply for Patronage in the Establishment of New Primary Schools due to open in September 2017 and September 2018
Arrangements for Patronage in the establishment of new Primary Schools due to open in September 2017 and September 2018